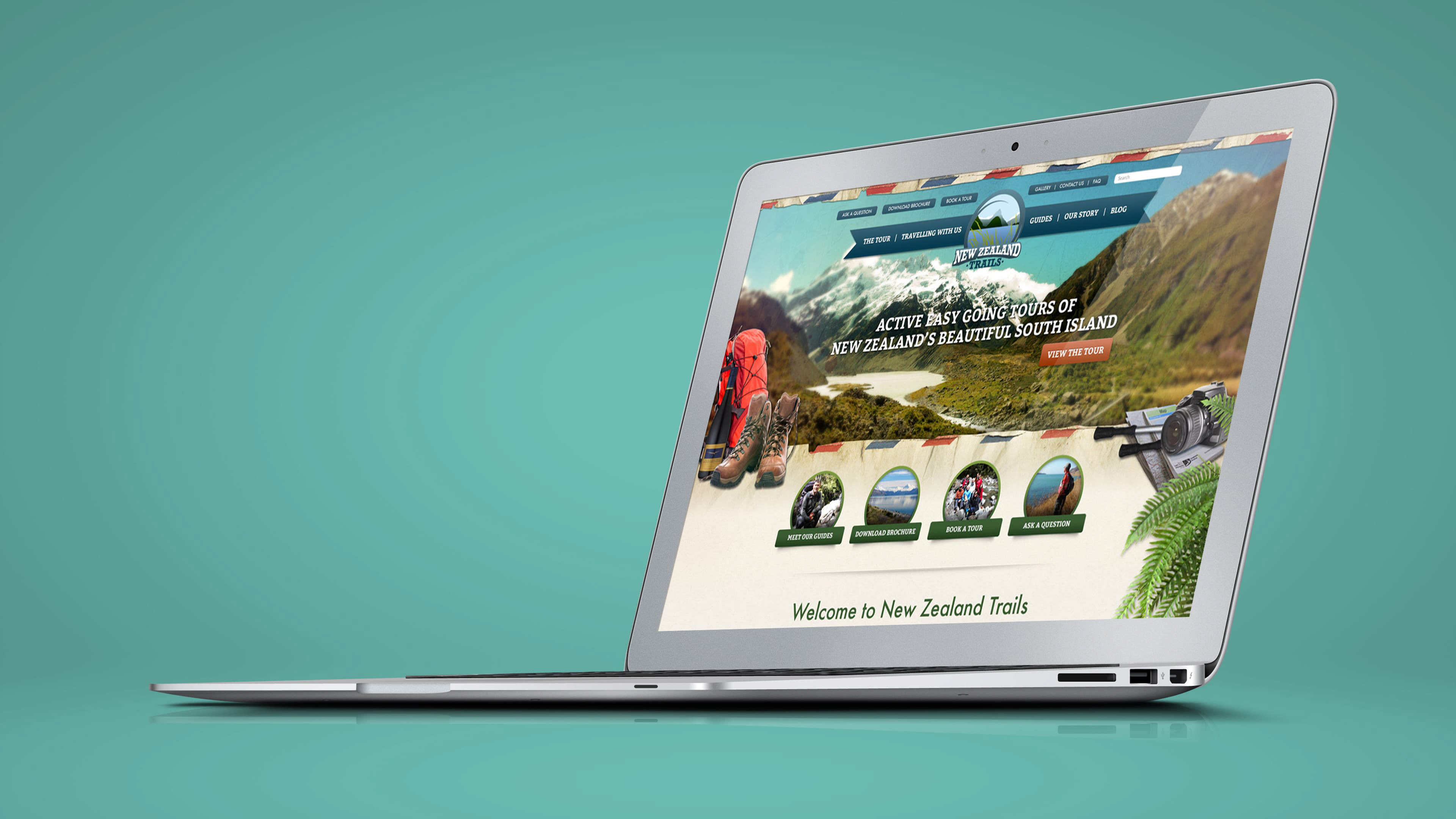 Challenge 
New Zealand Trails offer small group walking tours for mature travellers with a sense of adventure who enjoy exploring beautiful places at a leisurely pace. The client needed a new website to attract more of their target audience and grow market share. 
Approach
I created a subtle retro theme to appeal to the client's customer-base and used distinctive Google fonts to add to this feel. I then embedded a large image and stunning cut-out imagery throughout so that visitors to the site get a real sense of the experience that awaits them. I combined eye catching visuals with a natural colour palette in order to focus the eye on the beautiful imagery that sells the experience.
Skillset 
Website Design (Photoshop), Image Manipulation (Photoshop / Lightroom).
Looking for an equally impressive website design for your company? 
Need a competitive edge? Contact me for a free consultation.