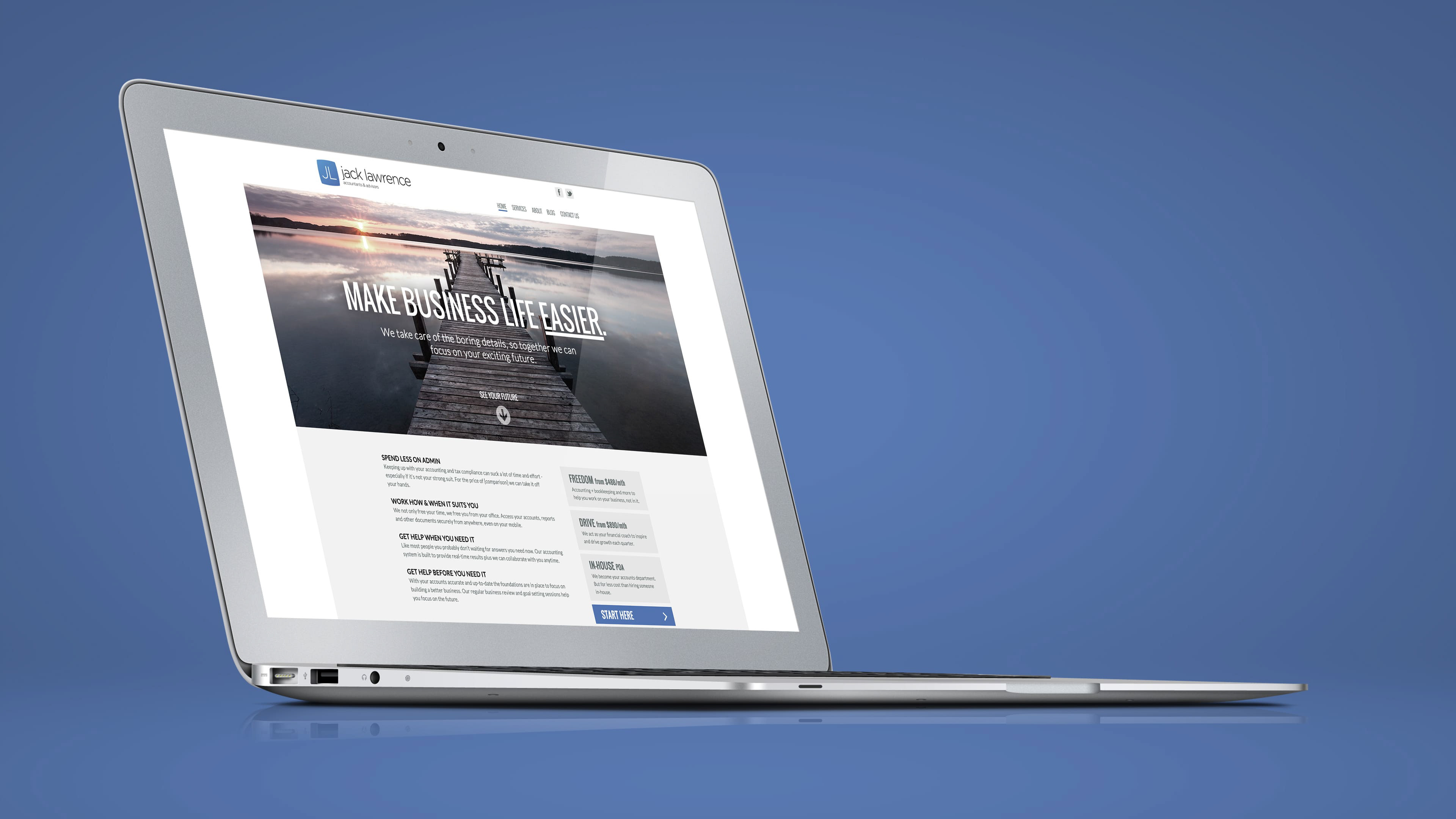 Challenge 
Jack Lawrence Accountants & Advisors are based in Sydney, Australia. They offer a comprehensive range of accountancy and advisory services to help businesses and individuals create, grow and protect their wealth. The client wanted to bring their site up to date and make them appear more approachable.
Approach
With a clear briefing on styles the client liked the re-design process was very straight forward. In order to blend the firm's corporate identity with a softer feel. I created large images that their target audience can relate to. The muted colours and landscape scenery also work very well with their blue accent logo. I incorporated sharp 'call to action' buttons' to boost potential enquiries. The client now has a unique, modern website which sets them apart from their competitors.
Skillset
Website Design (Photoshop), Image Retouching (Photoshop / Lightroom).
Looking for an equally impressive website design for your company? 
Need a competitive edge? Contact me for a free consultation.