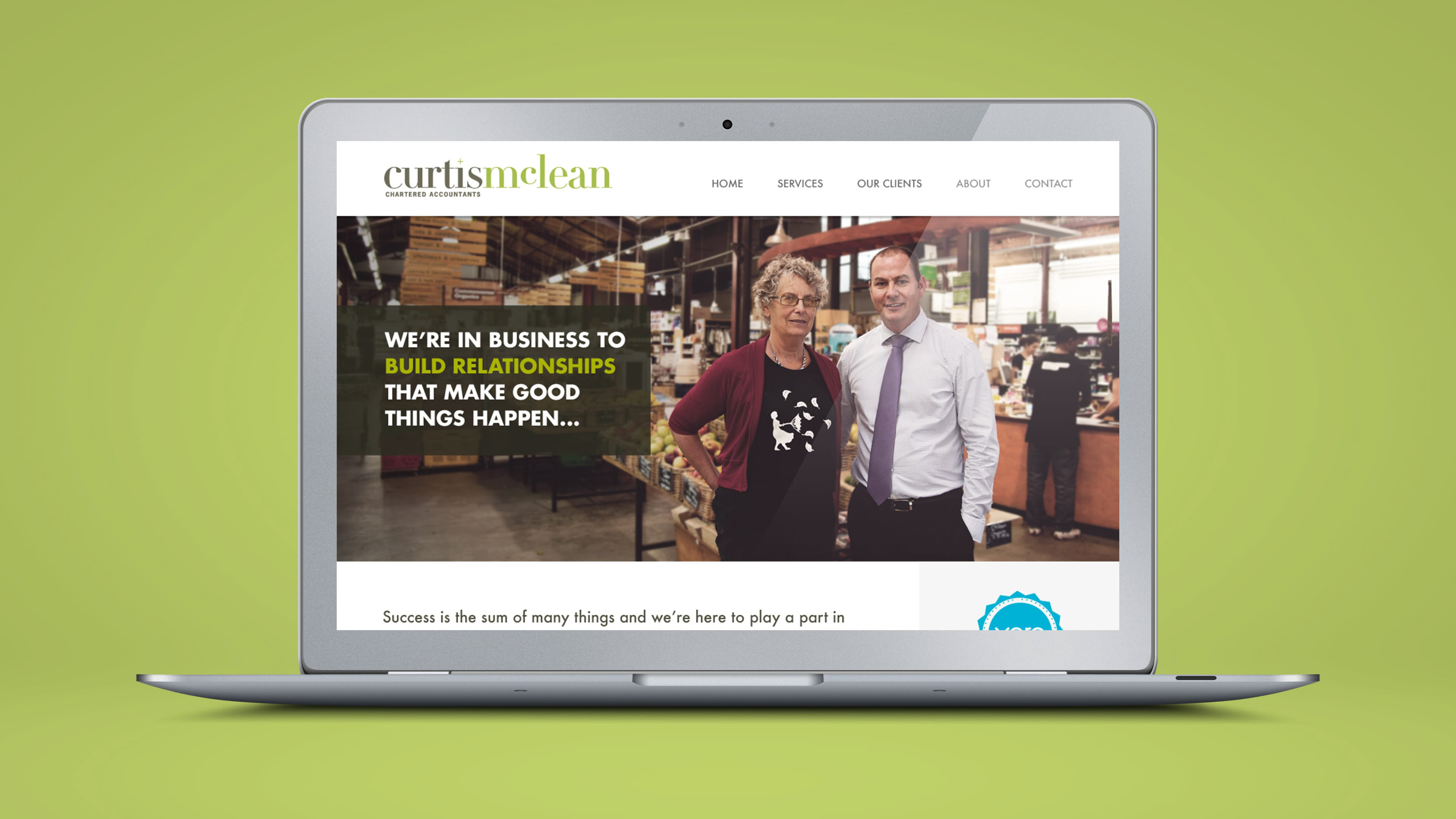 Challenge
Curtis McLean, a top accountancy firm required a new website design. The firm have a strong reputation for embracing cloud technology but unlike some of their competitors they wanted to steer away from any 'gimmicky' concepts, and wanted a smart professional web design 
Approach
With plenty of white space I carefully positioned images, text and a dash of colour to give a clear, crisp first impression. The neutral colour palette throughout and contrasting sans serif and serif typefaces fit the corporate identity and transparent nature of the company. A professional photo shoot was organised to showcase the directors with some of their clients, with the strap line "We're in business to build relationships and make good things happen". The client was delighted with their new, smart web design.
Skillset
Website Design (Photoshop), Image Retouching (Photoshop / Lightroom).
Looking for an equally impressive website design for your company? 
Need a competitive edge? Contact me for a free consultation.