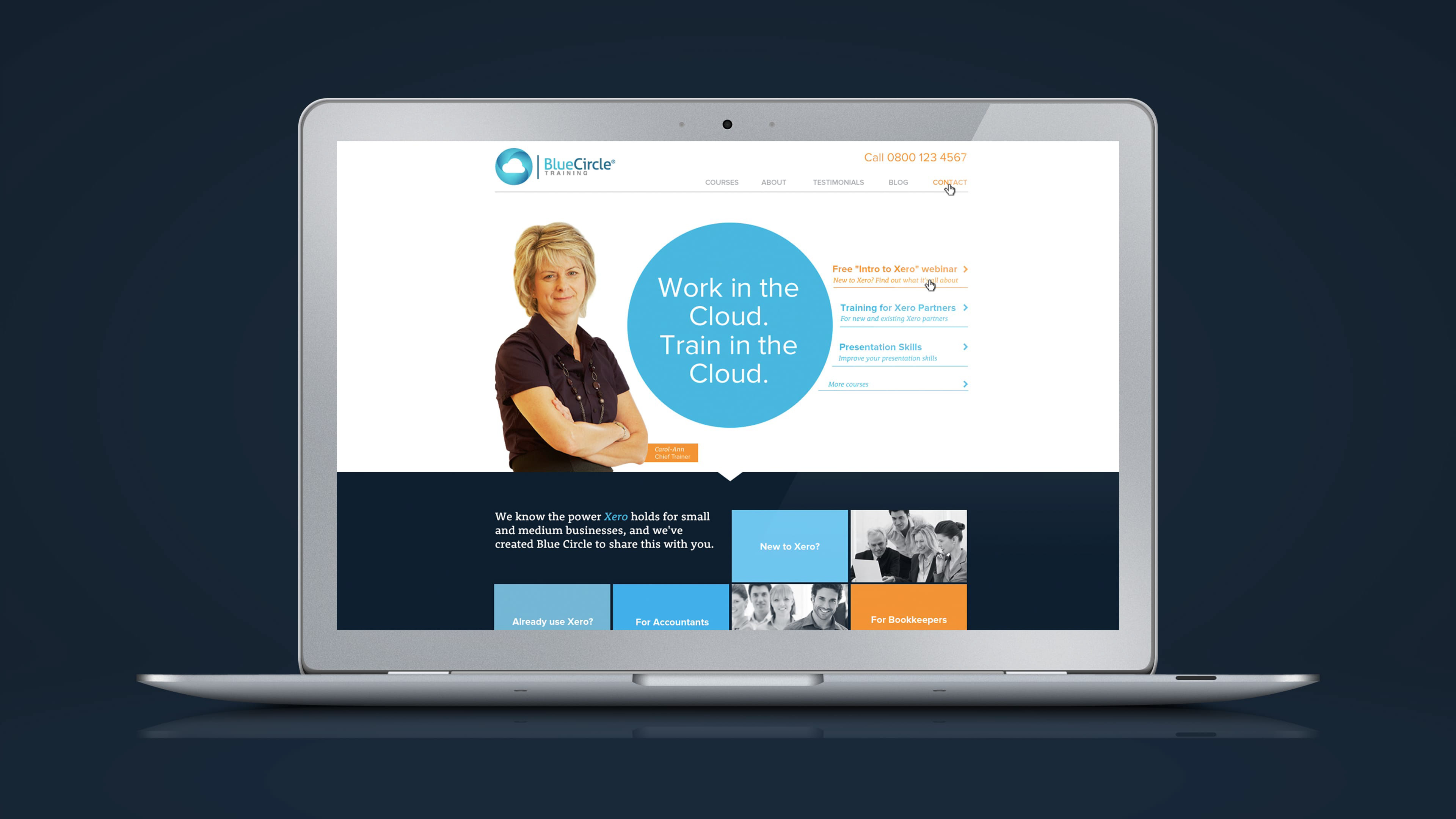 Challenge
Blue Circle Training is a Canadian based company providing world class Xero accountancy software and training. The client required a more contemporary website that would help them maintain a competitive edge. 
Approach 
I used a simple colour palette of white, blue and orange with plenty of white space to give the site a modern and clean look. I used large and small circle images in keeping with the clients logo and corporate identity. On the far right of the site I featured simple navigation with strong 'call to actions' prompting visitors to get in touch. The end result is a professional, clean design which the client told me she loves!
Website Design (Photoshop), Image Retouching (Photoshop / Lightroom).
Looking for an equally impressive website design for your company? 
Need a competitive edge? Contact me for a free consultation.